Do Something Different....quick, easy, efficient...
heal from the inside out.
Remove blocks, pain and suffering, with ease and grace in every area of your life.

We are all butterfly's...and Earth is our transformation.
"If nothing ever changed, there'd be no butterfly's."
~ Author unknown
Hello Dear Souls,
For you there are endless benefits from my healing work and it is my passion to serve and help you heal your wounds, change limited beliefs, get to the core of your problem and help you heal on a physical, emotional, mental, and spiritual level.

When people allow
miracles

to occur, they often discover their true self. Changes can be made easily and quickly using the power of whole brain state (balancing right/left brain together), we can replace old negative tapes and programs with positive beliefs and perceptions.

I have witnessed astounding changes in other people's lives, as well as in my own personal life.

Trust my process and have fun. Be open to experience life more richly and abundantly.
Are you showing any of these signs?
Are stuck in grief and loss.
Believe nothing else is working.
Dread another day at the j-o-b
Can't let go of guilt, hate, or shame
Still let pain from the past eat at you.
Wonder why you have relationship issues.
Turn down invitations and opportunities.
Check out with alcohol and drugs.
Are trying to heal from childhood trauma/abuse.
Don't know how to change or want to rid of an addiction.
Have seen a therapist for years and nothing is helping.
Are dealing with sibling rivalry and praying for peace and help.
Notice the check book is always empty between paydays.
Compromise who you are for what other people want you to be.
Feel overall health is in the toilet or held together with medication.
Tire of diets and exercise goals, or have an eating disorder.
Worried, concerned or stressed out about a child with disabilities.
Are caring for aging parents and feel you have to be strong for everyone.
Are being pulled in different directions and don't know what to do.
Have to be strong for everyone, but feeling weak on the inside.
Are feeling smothered, a ball and chain is on your ankle and you can't break it.
Are dying inside and want something new, want to get that spark back.
…. the list can be endless!

If any of these sound familiar, you're probably overdue for a tune-up…mind, body, & spirit.
I HAVE FOUND THE ANSWERS TO HEALING!!
And the right
tools

to take you to a whole new level…
are right here ~ right now!
* Reach your dreams * Have a happy home * Be successful
* Be a great parent * Have Better Relationships * Succeed in Business * Empty Nester? Find peace & happiness….
If you want to step into the new you…you've come to the right place!
Others have greatly benefitted: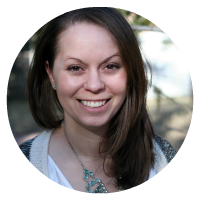 "Cindy is an amazing soul and I am SO BLESSED to have her as a colleague. Recently, with my own launch on FHTJ, I knew that I was experiencing some financial blocks that it was high time I release!
After speaking with Cindy she did a money balance for me as well as a balance on my personal power. She confirmed that I am connected to money and gave me several prosperity belief statements to work on. I barely knew Cindy when we had this interaction, but she was spot on with the limiting beliefs that I was struggling against: especially those connecting money and personal self worth.
After Cindy performed her work, I received two different emails from contacts that I had made at a recent festival asking to work with me and I've been continuing to find new opportunities to make a difference in the world while making a difference in my bank account at the same time.
Thank you Cindy, I am so glad that we have connected!"
~ Shannon W.
"My Sales Climbed by 100 Percent!"
"I had a booth last winter and sales were low. Cindy did a balance with me and sales climbed. I went from making $20 to $200 and have bookings. When feeling I need another boost in sells Cindy is right there for me. My fall was good for business, plus my husband received a good Christmas bonus after the first year. AWESOME!!!!"
~ Betty Betts, Pampered Chef Consultant
"Devastated Miscarriage Turned into Peace"
"My son and his wife were expecting their 1st child and after just 4 months into pregnancy they lost the baby. It was devastating to them and I asked Cindy if she would do some PSYCH-K for them. She did and the next time I saw them they were looking and sounding better, they have gone back to work and are now looking into a house to buy. They are moving on. It makes me happy they are at peace and enjoying life again. Thank you! It really helped."
~ BM
"Soldier's Debilitating PTSD Released in Just One Session"
"My son is serving in the army over in Afghanistan and was dealing with PTSD really bad. Cindy did some balances for him, to clear this us. Later in the week when I talked to my son he sounded happy and things were falling into place much better for him."
~ A happy father
"Major Life & Death Surgery Turned into Complete Success"
"I had to have a major (life and death) surgery to have a huge tumor removed. My doctor said he can do a laparoscope, which I could heal faster from, or if too large of a tumor and dangerous, would have to go through the chest. Recovery would take longer. Cindy did some balances with me, and even for my doctor. Surgery was a success. My doctor was able to perform the easiest, and yet safe, operation and sent me home after 3 days. I know her work and prayers helped without a doubt."
~ Joey R
"Great things are happening in my life right now"

"Cindy facilitated me through the mBIT process and she did it with confidence and kindness being considerate regarding my situation and what we worked on. I also have observed Cindy facilitate others and she does it with ease... she has a gift and I highly recommend her to anyone. She is also skilled with PSYCH-K and helped me redefine my business to another exciting level as well as has helped me with some health challenges. Great things are happening. Thank you Cindy"
~ Joan Cameron, Transformation Coach and Instructor, Portland, Oregon
"I noticed an immediate calmness that helped me deal with life"
"The most important PSYCH-K balance I have done with Cindy is for stress reduction. Years ago I was introduced to PSYCH-K. Over the years I became a little lax in my approach. I found it refreshing and effective to balance with Cindy because she reconnected me with the basics. After doing the stress reduction balance I noticed an immediate calmness that helped me deal with life. Cindy is intuitive in her approach which brought clarity. Writer's block is another issue we balanced for. I am happy to report that I have made good progress on my novel since we did the balance."
~ Jessie Turner, Author
"I learned more in one day than in 25 years of therapy"
"This is more highly effective than anything I've ever tried. I learned &
changed more in one day than I have in 25 years with a therapist. I had not spoken to my mother in ten years, we don't see eye to eye. But the next day, after some balances, I called her and we talked. Now, we talk daily and without arguing. I can tell by the way she talks and the fact that I feel she has forgiven me, accepted me, that something shifted for her too."
~ Howard
I've awakened my true nature & I feel more alive.

"We are taught as children to emulate the behavior that our parent's thought was acceptable. I was shunned and reprimanded for my genuine nature all my life. Cindy helped me see that which I had forgotten - how to be my authentic self. Generosity and giving are part of my nature. She has re-awakened that in me. Thank you. I feel more alive when I share my gifts with others."
~ Ramona Beville, Integrative Nutrition Coach, CA
My blood pressure is down & I can use my legs more often.
"I have a lot of health issues and Cindy has helped me lower my blood pressure and another time I could hardly stand up, my legs would cramp and my stomach hurt. We had a session and the next day I was feeling soooo good that I got up and got a lot done. It was great, I even worked outside. Another time she came over, and when she walked in and I said, 'wow, I already feel better when you just walked in the door'. Her energy is amazing."
~ ED
There are always new ways to Play!
ORDER PACKAGE A
10 MP3 Healing Tracks + 5 Bonuses + Remote Healing
Discount: 92% Off
Total Package Value $1620
From Heartache to Joy Special Offer $99
Non Refundable because the energy work begins the moment of purchase
Remote healing ends in July 2017
ORDER PACKAGE B
10 MP3 Healing Tracks + 5 Bonuses + Remote Group Healing + 45 minute session (out of US will be Skype) + Follow up email
Discount: 92% Off
Total Package Value $1720
From Heartache to Joy Special Offer $147
Non Refundable because the energy work begins the moment of purchase.
Remote healing ends in July 2017
10 MP3 Healing Tracks are charged with prayer, love, and healing energy. You can listen to these at any time and in any sequence and will help keep your vibration up and the positive energy flowing into your life.

You can listen to these at any time and in any sequence. You can use them over again with different subjects. For example: with the 'Relationship' balance, you may want to balance/heal your relationship with your father. Another day you may feel a need to heal your relationship with a daughter, etc.

All tracks can be used for a child, adult, or pet with the intention and blessing that all is directed for your highest good.
Heal Your Emotional Trauma Without Lengthy Therapy:
Undergoing grief or loss can be devastating and when we hold that energy in our bodies, it can be detrimental to our health and it also creates blockages to your satisfaction with life. There is a proper time and place for grieving and then we need to transform that energy into hope, comfort, and move forward with joy and ease.

This MP3 Healing track is designed to help you:
Release trauma, grief and loss, easily and quickly,
Let go of all those who have caused you pain and sorrow,
Accept what you cannot change and move forward with joy and ease,
Be a clear channel of God's peace, love, and light
Love life and allow others to appreciate you,
Find happiness in any situation
And more….
Recovered from childhood sexual abuse & trauma
"I had a session with Cindy concerning my poor eyesight. When Cindy asked me what my eyes were trying to tell me, I had to think about it for a minutes and started to cry. The answer was, "It hurts me when you tell me I'm ugly." And memories of my childhood past abuse came up. We did balances for that and I can now say I have put my past behind me, hate is gone, I sure feel a whole lot better. And I am very grateful for Cindy's insight."
~ Linda, CO
After divorce I was able to rid grief and loss and move on. I am doing well
"My marriage ended, I was kicked out, and had nowhere to go. I believe when one door closes another opens and after a session with Cindy they opened quickly. I found an apartment to rent and my hours at work increased so that I could afford it. I was able to rid myself of the grief and loss quickly, easily, and feeling….I CAN do this."
~ FM
Achieve and Maintain Your Ideal Weight, Achieve Health & Vitality:
Now days it seems harder to lose weight and keep our bodies in shape, fast foods, busy schedule keeps us away from exercising, and we don't take the time to care for our bodies. We want to live a vibrant and healthy life.

The Benefits for listening to this healing track will help you:
Live a vibrant and healthy life
Charge every cell will vibrate with energy and vitality,
Control appetite, eat a healthy and balanced diet
Experience a harmonious balance of mind, body and spirit
Get closer to your ideal weight, and stick to your goals/action plan
Love and accept your body as it is and as it changes
And more….
If I didn't start losing weight I could die,….I lost 20 pounds so far
"Cindy helped me get my enthusiasm back for exercising and eating better. My doctor said if I did not lose weight I could die. So far I have lost 20 pounds and enjoy the amazing feeling and healing I receive. I continue to work on my weight loss goals."
~ JT
Experience REAL Joy and Happiness
Joy and happiness are something within us. There is so much research done on what makes people happy. How do you create joy in life?

The truth is joy and happiness are always available to us and this MP3 is designed to help you connect with that energy within minutes. Joy and Happiness will no longer be an elusive thing that you read about, this will be accessible as soon as you start listening and the more you listen the more you will anchor that energy inside of you and you will naturally start existing in a place of happiness and joy.

The Benefits for listening to this healing track will help you:
Open your heart and allow wonderful things to flow into your life
Allow you to Feel immense joy in being alive and spend time having fun every day
To Let joy and happiness empower your being
To Allow cheerfulness to be your natural state
Welcome more fun into your life
And more….
Appreciate the full Cycle of Life:
Birth and death represent a grand entrance to a world of life. Birth brings great opportunity for personal growth and development. Each new day we are reborn until we reach the final stages and we pass on our legacy to the next generation.

The Benefits for listening to this healing track will help you:
Trust the flow of life and birth a new deep joy within you
To be excited and passionate about life
Embrace the cycle of life and death
Choose to be aware of the beauty of life
To have a fearless and joyous attitude towards life & death
To Accept that death is just the next stage of life
And more….
Potentially Complicated Delivery Turned into Bundles of Joy
"I went into labor with my first son and Cindy stayed with me all day. My water broke at 11 am and I had complications and could not deliver naturally. It wasn't until 8 pm when the doctor returned, but before that time Cindy did energy work and PSYCH-K for me and the baby before he was born, so we would both be safe and healthy. It was a long hard struggle but without her help I believe things would have been worse.
After my son was born his daddy brought him into the room to meet the family and Cindy overheard the nurse tell them that if my baby did not cry and make some noise his lungs are not developed and he would have to go into ICU. Cindy stepped into the hall to have some quiet time to proxy for him again, this time for healthy strong lungs. It was quick and when she stepped back into the room Gary started crying. We were all relieved he did not have to go into ICU. I know things could have gone a lot worse without Cindy's prayers and help. Thank you mom!
Today my handsome, lively, little boy will be turning 2. I'm so grateful for her work, time, and prayers"
~ Tiffany Morgan, WA
A Very Peaceful Transition
"My elderly friend was dying from cancer and it was breaking my heart. I went over to Cindy's house and asked if we could do some healing work for her. I told her of my concerns and wanted to see my friend healed. Cindy was very gentle in her words and reminded me as we proxy for her we had to ask her sub-conscious for approval for healing. After muscle testing the answer was no. I was disappointed. Cindy felt it was her time to go and suggested we ask her if she'd like to be at peace with this, comfortable and pain free. The answer was yes. So we focused on that. She also did some work for me to release the sadness and let her go. I know she went to a better place and I am at peace with this now. I love Cindy for all the work she does for me."
~ Eileen
Co-creating with the wisdom of NATURE to create more joy, satisfaction and happiness
Nature has given us many gifts and living in harmony with nature is our way of giving back to her. The answer to many of our problems can be found or solved when we pay attention to the wisdom of Nature.
Become balanced and alive with nature
Find harmony in difficult situations and recover from difficulties with renewed strength and determination.
Receive nourishment to mind, body, and spirit while in nature
Use nature for self-improvement
Breath in the sacred beauty and majesty of nature
Dare to leave the house and enjoy the outdoors, soak in the sunshine and live
Become one with nature and allow nature to be one with you
And More
No more allergies while camping & on vacation
"My husband and I were on a vacation in BC hiking and camping for two weeks. The second day my allergies had flared up and I didn't want it to ruin my time vacationing, I did some balances with nature before I went to bed and the next morning no allergies, I was breathing in the fresh air and enjoying myself."
~ CFM
Accept your Divine Right to Personal Power
Each day your given the opportunity to create something, you have the power to decide with what you'll do and how you'll accomplish that goal. You must have courage and faith in yourself to move forward and speak your truths.

The Benefits for listening to this healing track will help you:
Express that power in everything you do
Acknowledge your ability and responsibility to make a positive difference in the world
Speak your personal truths with love, passion, and commitment
Take center stage, you are the star, become the star in your life
You will make extraordinary achievements
And more….
I'm more confident in creating a powerful business
"Cindy's work really resonated with me. I am going into the corporate business and was unsure of myself. Now, I am more confident and feel I can create a powerful business"
~ Patty
Claiming Your Right to Prosperity & Abundance
Let go of limiting beliefs and change your thinking to that of a winner. Align your mind, spirit, and body so you can attract more prosperity & abundance easily & quickly.

Intention will be added at the beginning to allow, accept, and release any and all disbeliefs that are blocking you from receiving money. I have learned there are certain steps that need to take place, and balancing with this track will help you achieve optimum success.

The Benefits for listening to this healing track will help you:

Claim your right to enjoy making, having, and receiving money,
Trust that you can manage money honestly and sensibly,
Feel money is one expression of your spirituality and love for God, yourself, and others,
Be ready, willing and able to have lots of money NOW,
Receive abundance in all areas of life,
Whatever you desire ~ Create,
Align your mind, spirit, and body, in attracting prosperity & abundance,
Let go of limiting beliefs that have kept you stuck
And More....
I Found a Job in One Week, After One Session
"I had searched for a job for almost a year. I had put in applications in many places and I was beginning to feel discouraged. After one session I landed a job within the week"
~ Joshua B
Be Appreciated & Valued at All Times
Most of the time we can feel lost, unappreciated, not even valued in society or family. You each deserve to feel valued. Let me help you bring this to an all new level!

The Benefits for listening to this healing track will help you:
To deeply appreciate, understand and accept yourself
Love yourself unconditionally, accept your Divine right to personal power
See and feel you are the best in any given moment
Be unique, creative and wonderful
Be appreciated and valued at all times by everyone
Be relaxed and pleasant with everyone you meet
And more….
First time in my life I had a positive happy thought about myself!
"For 50 + years I woke up every morning with a negative thought about myself.
When I heard my daughter had made some positive changes with Cindy wanted that to and made an appointment with Cindy. I had never experienced energy work or PSYCH-K but I trusted her and the process. FOR THE FIRST TIME IN MY LIFE I woke up the next morning WITH A HAPPY POSITIVE though. I could cry for joy. And I am a believer and can't wait for our next session."
~ Laurel Bjornberg, Utah
Grow on a Spiritual Level Daily:
We are indeed a spiritual being having an earthly experience. You don't have to suffer any more physically, spiritually, emotionally, or mentally. Be at peace with God and be divinely guided in all that you do,

The Benefits for listening to this healing track will help you:

To allow experience to bring you closer to God
To open, allow, accept and anticipate miracles as a natural part of your life
Claim your Divine guidance as yours for the asking
Trust Divine order is now at work in your life
Know who you are in the presence of Divinity
Love your higher self
And more….
"PSYCH-K is a wonderful spiritual process. The journey is truly fun."
~ JC
I'm healthier: physical, mental, emotional, and spiritual
"Amazing, amazing, amazing!! Cindy is a powerful light, teacher, nurturer and I feel strong to say she is a mother to many because of her love and Christ like ability to heal. She has helped me physically, mentally, emotionally, and spiritually."
~ NL
Allow Love and Happiness to Flourish with Ease in any Relationship:
Through past experience we sometimes put up blocks that don't allow us to receive or give love. Here, you can attract healthy relationships, attract the right mate for you, set boundaries in relationships, be more comfortable, confident and enjoy expressing yourself.
MP3's Are Helping Me Shift Things
"I am loving the mp3s from your package! I feel things shifting when I use the mp3s and I am aware of more self-confidence, new ways of responding to people and events, and more openness. Your recordings are helping me shift things that have been stuck for years. Thank you,"
~ Linda Oneness,
The Benefits for listening to this healing track will help you:

Feel and know that you are worthy of love,
Be clear about what you want in a relationship,
Allow love and happiness to flourish,
It's easy for you to receive and give love,
Spend quality time with those you love,
Be able to communicate incredibly well,
Feel supported in your partner's goals and life purpose,
And more...
RESULTS that can be created in your life…
Remote healing ends in July 2017
Remote healing will be conducted the first Monday of every month, for 12 months.

No attendance is required. I will set our sacred space with Prayer, Love and Reiki Energy and be in surrogation for the entire group and tune into the energy to see what is needed for balancing and end session with a channeled prayer.

For anyone that would like to participate with meditation, session begins at 8 pm pacific time. And I will put a reminder in our Facebook group..

It is often beneficial for the recipient to try to have some quiet time during the group session. During the session you may feel a physical, mental, or emotional shift. This is normal.

I always begin a session by setting the intention that all work is safe and for the highest good of all.

Non Refundable because of the remote healing & the energy work included in products.
My marriage relationship shifted and we are talking the same language.
"With my husband and I, our relationship shifted. Any tension or discomfort between our energy evaporated and we are talking the same language now."
~ Lynn, AZ
RESULTS that can be created in your life…
Addictions released
Allergies elimination
Assertive action
Better problem solving
Better relationships
Closer connection to God
Greater connection to personal power
Greater internal peace
Greater success & prosperity
Happier life
Healthier body & more energy
Healthier habits
Improved self esteem
Improved sleep
Increased confidence
Increased creativity
Increased prosperity
Increased values
More relaxed state of being
Passionate living
Phobias vanquished
Positive lifestyle
Release grief & loss
Resolved anger
Spiritual growth
Supportive beliefs
Trauma release
Format: E-Book (30 colorful pages)
This IS NOT just another book! This one is Loaded with valuable Inspiration: My story – going from heartache to joy (no pun intended), uplifting quotes, scriptures and my own poetry. I feel this is very compelling, enlightening & a therapeutic book for everyone who will take the time to reads it.

One way I found to release anxiety and unwanted negative energy was/is to begin journal writing. After about six months, when the worst was over, I heard God say to me, (in my mind – as clear as day)…. "It's time to share your book." My first response, I argued…no way! There are better healing books out there, too many, and why me? Then I heard, "Do you think you are the only one deserving of healing?" I was humbled. So I hung onto it….waiting for the proper time and a proper ending so I could have a new beginning. This book is for YOU!

Just reading this book alone will bring you peace, comfort, and healing….and perhaps the answers you are seeking. It's quite the journey….will you join me?

Included are beautiful photographs that I personally have taken. I have added healing quotes and scriptures as a way to give inspiration to you. All pictures are energetically encoded with love, light and prayer so you can cut out or print off and hang in any room to increase (your personal healing vibrations), having them in the room will bring positive energy into the room.
Value: $45 (Includes charged photographs, poetry & scriptures).
Format: PDF (15 colorful pages)
When I was going through my own healing I had no speaking skills and I could not find the words I needed to even 'talk' with my therapist. So I went to journal writing. Many children who have been abused have learned to protect themselves by staying quiet…hidden…invisible. Some cannot even write their feelings down because of a wall brought up to protect themselves. I will gently guide you to set yourself free in order to write, I will share a little exercise that will help your "inner child" speak to you. More important, please use this journal as you read the book, listen to the MP3's, watch the video's, and keep an entry of your feelings and the positive changes you experience. Who knows, perhaps one day you will be sharing your healing with the world.

This journal will help you keep notes about your own healing. Use the space provided to just write your feelings, answers, growth…. perhaps through your own poetry. You are the author of your own life. You are the master of your destiny. Take back your life and your personal power. The cover will have a picture of one of my paintings, scriptures, and nature photography that you can gaze and meditate upon. All will be charged also with love, light, healing, and prayer.
The 10 Commandments for Healing.
This is just a fun way to keep your healing on track and not miss any steps to healing. There are 10 commandments for helpless - Victim stage, 10 for endure - Survivor stage, and 10 flourish - Thrive stage. There is also a guideline to the Steps for Prayer and a prayer written for you to read/use to bring you peace, hope, and happiness.
Private Facebook Group: It Is Time To Heal
Private Facebook group Ask questions and share your success stories. I will post a notice each day of the remote healing, before and after. It will be held the First Monday of every month for twelve months. If an emergency comes up and I have to do it a different day I will let you know.

You may join the time of the energy healing at 8pm pacific time, with meditation and relaxation.
Format: Video (3 minutes)
Feeling allergic to money? Watch this anytime for a balance with money. Be in vibrational alignment with wealth, abundance, and prosperity. Abundance is your divine birthright and it is time for you to claim it. The keys to an abundant life are more easily available to us now than ever before. This video is charged with love, light, and prayer. Chakra Music is also added to help you make an even BIGGER shift with money. You'll want to get up and dance! 🙂
As an energy artist, when I create any of my tools I not only experience a healing process within myself, but I also set my intention that there will be a healing impact on viewers. My work will have positive effects on your body, mind, and spirit. All products are a result of inspiration.

Those who are sensitive to energy might feel it in the form of vibrations, tingling, goosebumps, or a lift in mood and well-being. Energy is fluid and can be adapted to your own intentions and affirmations, making this a positive effective energy healing journey for all.
Total Package Value $1,620
From Heartache to Joy Special Offer $99
*** 92% Saving ***
Includes Everything in Package A Plus
45 Min. 1-1 Call Conducted by phone, Tele-Seminar, or Skype, depending on your area.+ a follow up email.
In this session we will discuss your needs and take the highest priority issue you'd like to solve or release/heal. I will direct you in your balance so we can heal any limited belief.
I believe in the miracles of life and of the body's ability to heal itself given the right set of circumstances. I get excited, and grateful, about sharing this extraordinary adventure alongside you.
"Before I went into surgery I was stress free"
"I just got out of the doctors and was told I needed surgery in two weeks. I was already stressing over it and couldn't deal with this for that long. Cindy came over and did a balance with me. I felt immediate release and no more stress. When I went into my appointment the nurse came in to talk with me to calm me down, if needed, before the surgery. I told her I was stress free and let's get it done! I was amazed to say the least"
~ Eileen Dyer, Oregon
"Our marriage was saved"
"I walked out of my house hurt, disillusioned, crying and very, very stressed, I couldn't take it anymore. We both love each other but a certain issue was coming between us. Cindy first released the stress so I could feel more comfortable and think straight. After balances I felt extremely calm, better, and was willing to work things out. We also did balances for my husband. I got a good night's sleep and the next evening we met for dinner. I was pleased to see the change in him and we discussed our needs and the actions that we needed to take to make our marriage work. I was also happy he understood my feelings, wants, needs, and cares. The work done was totally amazing and worth it….it certainly saved our marriage."
~ JB
"Losing weight, exercising again"
"I think the work you did with my husband (losing weight) has helped me too. Something triggered me. I finally got on my exercise bike this morning and can't wait to get on it again tonight."
~ MC
Total Package Value $1,720
From Heartache to Joy Special Offer $147
*** 92% Saving ***

1-1 calls are by cell phone or Skype only, Please no landlines.
"I have a Better relationship with my Mother"
"I feel I cracked open a Pandora box! I needed to work on commitments, my relationship with my mother, personal feelings, just to name a few. Cindy's session resolved a lot. I have a tool to go into my Pandora box to work thru these things. This is exciting."
~ Py
"Amazing Pictures and Videos"
"Cindy's photographs and videos are AMAZING. I can't express the words to explain. The ones she created for me for my business gets thousands of views. I am truly blessed."
~ TB, Texas
"Method is light-speed"
"Cindy's technique can benefit absolutely everyone and improve their lives, whatever their starting point. I am not good at words, but I can say I've eliminated many fears and find myself being less defensive. Cindy's method is light-speed ahead of any other self-help method I've tried."
~ Tom L
"I was able to cut my medicine down low"
"I'm feeling so much better after my sessions. I have had problems with Lupus and in and out of the doctor all the time. But that has cut down. I have more energy and feeling vibrant. I have even cut my pain meds down ridiculously low."
~ FL
"I had a major medical exam to take, Stress Release helped"
"Before my big medical exam I was feeling scared, my heart was racing! Cindy helped me through all that. When I went in to take the exam I was calm and could think straight. Cindy did some work for me even when I texted her, "HELP! The next day I could feel a difference. I asked for more belief statements and balancing. Why waist a good thing."
~ Brooke Lowry
Experience, Awaken,
Transform, Transcend & Evolve!!!
The Benefits & Results are Profound!
Experience healing on a cellular level – quick, easy & harmless
Love your body and improved health & wellness
Heal & love your relationship with others
Double your income, bring in more money into your business/life
Better self-esteem and confidence, get that spark of life back
Own your personal power!!!
Connect to your Spirituality
Receive the joy & happiness you deserve
About Cindy Fay Lybbert: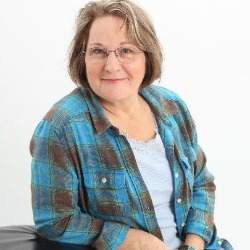 Cindy Fay Lybbert, Energy/Light Worker, PSYCH-K Facilitator, Health & Wellness Facilitator, mBIT Coach, Reiki Master, Intuitive, Empath, Photographer and Artist, has studied different healing modalities over the last 13 years. When she started to face health issues doctors did nothing for her, other than to prescribe anti-depressants and send her home, because she had no health insurance. She turned to Alternative medicine for relief. Cindy studied Reflexology, massage, crystals, and essential oils.
At a young age Cindy always had a close relationship with God, who has spoken to her and kept her on the path she follows…. Facilitating others with their healing. The tools she shares are inspired. She also finds beauty in Art and Photography and has a passion for being around children.
Through experience, prayer, Inspiration, the Spirit of Discernment, and Divine Guidance, Cindy has taken Healing to an all new level…helping others heal physically, mentally, and emotionally.
Results working with Autistic Children:
Sleeping through the nights (child with Asperger's)
Trying and eating new foods
Less stress and calming down faster
Better moods
"My daughter is happy, playing, and singing"
"I texted Cindy one afternoon because my autistic daughter was having a bad day. She was hitting me, telling me to 'go away,' hitting her head on the wall because of anger, and it was breaking my heart. Molly is a young teen but on a 3-year-old level, and can't express what she is feeling or needing especially when she is hurting. I asked Cindy if she could do some surrogation work and help her. She said she had the time and could. I texted back within minutes and asked, "Are you doing PSYCH-K for Molly NOW because she just came up to me and said, "Be Strong." Which is something Cindy says right before muscle testing. I have had work done with her before and always with good results. She texted back, 'yes.' Cindy also suggested I give her a warm bath to help her calm down. and checked back with me the same day. It worked. I took Molly to the park after her bath and she was happy and singing.
Another time, her period was very heavy for her age, she was in a bad mood. Cindy proxy'd for her again and right after her period slowed down. And she only hit me twice instead of 20 times!
Another time, when Molly first came into our home, she would hit her head on the wall, when she was frustrated or mad, about 40 times a month. After Cindy's work it cut down to just a couple times"
~ Michelle Lybbert, Oregon
"Released trauma and stress"
"My son has mild Aspergers. Due to some traumatic events in his early years, he developed an aversion to writing. Once he reached middle school, his grades were failing due to the increased demand for handwritten essays, etc. After a few PSYCH-K sessions, he was able to release the initial trauma and significantly reduce his stress around all forms of writing. Cindy is the best!"
~ GBJ, Auburn, WA
"My Autistic son is eating better and trying new foods"
"As with most autistic children, they are picky eaters, and if they don't like the looks, color or texture of the food they will not eat it. My 14 year old son eats a lot of finger food, and the same kind all the time. He doesn't have the hand coordination to use utensils. Cindy proxy'd for him and did some balances so that he will eat healthier foods. The same day I fixed him a Lean Cuisine and he ate it!! Now I am trying different ones and so far so good! "
~ Sherry
My Grand-daughter recovered quickly & avoided going to the doctor
"I wasn't sure about this woo woo stuff (tease), but my 3 year old grand-daughter was awfully sick one Saturday and her parents would take her in Monday if she didn't improve. Feeling things couldn't wait Cindy did some energy work for her and to my delight she was better the next morning. I am a believer of PSYCH-K!"
~ CKM
Phobia of spiders released
"My 3 year old daughter had a phobia of spiders. She would scream and run when she saw one. Cindy did a balance for her and it worked. The next time she saw a spider she kept calm, pointed at it, and asked daddy to KILL it. He took it outside and let it go.!"
~ Brooke L
Son's shoulder pain is gone and he stopped biting his nails
Writer's block for writing music eliminated.
Acne cleared up & making better friends at school.
Overcame shyness and anxiety
Siblings stopped fighting and are getting along a lot better.
First time on an airplane, panic restored to peace within seconds
"A year ago I was on the plane flying from Texas to Oregon with my teenage grand-daughter. When the flight started to take off she started to panic, this was the first time she had flown. I encouraged her to take a deep breath, close her eyes, and go into a balance, stating: "I am safe and I love to fly." After a couple minutes she started to talk. Half way through the flight she said, "Wow, this is fun. I like to fly." Made me smile." ~ Cindy Lybbert
"My son's feet smelled so bad..one session cured that"
"My son had stinky feet! It was so bad he couldn't take his shoes off...it was so bad it'd stink up the whole house!! No kidding. Cindy did a quick session with him. After a few days I forgot about it and saw his shoes off. I stuck my nose in his feet and couldn't smell anything! Wow! I even called for my daughter to come and smell. I'm glad they smell better."
~ MK
"My Little Dog Recovered Quickly from Loss"
"I have two dogs and one passed away, my little girl was grieving over the loss of her companion and would not play or eat. It made me sad to see her this way. Cindy proxy'd for her to release the pain and loss and she recovered quickly. It makes me feel happy she is happy again and doing better. She also did some work for me for my loss and it helped me recover faster. Much appreciated."
~ TM
"Cancer biopsy, results are good"
"Cancer runs in the family and it is a nightmare. This year I went into my yearly exam. When the results came back it did not look good and my doctor needed me to go in for a biopsy. I had some work done with Cindy…..and when the results came back they were negative. I was relieved."
~ Rene
"My Life is Changing before my eyes"
"YEAH!!! PSYCH-K opened up my abilities even more. My life is changing before my eyes. Amazing! All kinds of things have shifted. Some subtle. Some obvious. Everything is coming together. I got a lead on some work that will help me save up to open an office. Everything is just going boom, boom, boom, falling into alignment."
~ Glenda Johnson, WA
"Stress free during my divorce"
"My husband, after 30 years of marriage, asked for a divorce and does not want to reconcile. Dealing with divorce and major STRESS issues Mbit and PSYCH-K helped me quickly and easily release the stress, help me keep things in perspective and gave me the confidence I need to move forward. I don't have to cry anymore…It was a great burden lifted off my shoulders."
~ Sharon
"My whole family received help at the same time"
"One evening while my husband was working late and all the children were in a frenzy. I couldn't handle it anymore so I called Cindy. I was stressed, my daughter was emotional and crying for 'no reason', my two foster kids were fighting, one twin son was off with his girlfriend, and the other twin was moody. If looks could kill I'd be dead!!! HELP! Cindy said she'd do some work and proxy for the WHOLE family. She said she was on a lunch break during a workshop and could do it then. Within less than 30 minutes everyone had settled down and were doing better. I texted her back to let her know, ….thank you, thank you, thank you."
~ K. Family
"I thought I had to be more, do more,…Now, I can be happy with the Now…happy with me. What I love about Cindy's work is it is simple, effective, and I am in control of what gets changed at all times. This is far better than hypnosis."
~ DQ
"Amazing, amazing, amazing!! Cindy is a powerful light, teacher, nurturer and I feel strong to say she is a mother to many because of her love and Christ like ability to heal. She has helped me physically, mentally, emotionally, and spiritually."
~ Sally M
"I am so grateful to have received a backstage pass with Cindy Murray Lybbert. What a wonderful opportunity to have a session with a talented healer free of charge. Wow! Thank you so much Eram Saeed and Gretchen Svonavec Pritts for this gift. Cindy was lovely and so easy to talk to, and her system of healing is very elegant and comprehensive. She uses a unique form of muscle testing that is unlike any I have come across before, and is apparently extremely accurate. We covered a lot in my session, and as she un-did one belief, many more related beliefs were affected and would hold strong as a result. One thing that really sets Cindy's work apart for me, is that not only does she work with changing unhealthy beliefs into healthy ones, but she is also able to lock them in so you basically can't go backwards! She also gave me a comprehensive write up of our session afterwards, which was wonderful. Although I am also doing a lot of other energy work (as I'm sure is true for most of us!), I have felt a lot of releasing since our session, and look forward to that continuing. Thank you so much Cindy!"
~ Elizabeth
"Thank you Cindy Murray Lybbert for the Backstage Pass. We worked on bringing more money into my life and she taught me a lot and since the reading I have manifested money into my life in unexpected ways. She is an excellent healer."
~ Michele Ann Bachrach
"Be the change you wish to see in the world."
Change your beliefs….AND change your life!
ORDER PACKAGE A
10 MP3 Healing Tracks + 5 Bonuses + Remote Healing
Discount: 92% Off
Total Package Value $1620
From Heartache to Joy Special Offer $99
Non Refundable because the energy work begins the moment of purchase
Remote healing ends in July 2017
ORDER PACKAGE B
10 MP3 Healing Tracks + 5 Bonuses + Remote Group Healing + 45 minute session (out of US will be Skype) + Follow up email
Discount: 92% Off
Total Package Value $1720
From Heartache to Joy Special Offer $147
Non Refundable because the energy work begins the moment of purchase.
Remote healing ends in July 2017
DISCLAIMER: The information on this site is not intended or implied to be a substitute for professional medical advice, diagnosis or treatment. All content, including text, graphics, images and information, contained on or available through this website is for general information purposes only. Please see a medical professional if you need help with depression, illness, or have any concerns whatsoever.
WE DO NOT OFFER MEDICAL ADVICE, COURSE OF TREATMENT, DIAGNOSIS OR ANY OTHER OPINION on your conditions or treatment options.SERVICES OR PRODUCTS THAT YOU OBTAIN THROUGH THIS WEBSITE are for information purposes only and not offered as medical or psychological advice, guidance or treatment.
CONSUMER NOTICE: You should assume that From Heartache To Joy has an affiliate relationship and/or another material connection to the providers of goods and services mentioned on this page and may be compensated when you purchase from a provider. You should always perform due diligence before buying goods or services from anyone via the Internet or offline.
REFUND POLICY: Non Refundable because of the remote healing & the energy work involved. Energy work begins the moment package is purchased.
Thank you for your trust, your purchase, and I hope to hear many exciting new and positive changes in your life.
Please send me your testimony so that others may hear about your transformation.
Copyright © 2016 - Eram Enterprises Inc - All Rights Reserved